Posts Tagged 'kourtney kardashian'
Nigel Barker, Kim and Kourtney Kardashian, Jessica Szohr and Kristin Cavallari were just a few of the famous faces we saw packing the promenade at Lincoln Center to see Jill Stuart's collection today.
Kicking off with a black and white motif, the show quickly rotated into a neutral rainbow of tans, khakis and mustards. Shorts and belts made repeat appearances, as did structured jackets paired with flowing skirts hemmed at varying lengths. Lacy patterns, delicate neckline flourishes and stunning embellishments both top and bottom kept up a feminine feel to the end.
After the show, Jill talked to us about debuting her new silhouette for next Spring – mid-calf. Jessica Szohr seconded her enthusiasm, telling us she looked forward to rocking the length in Stuart's flowing silks and chiffons.
The Kardashian sisters have decided to partner with leading international designer Bruno Schiavi and his apparel company, Jupi Corporation.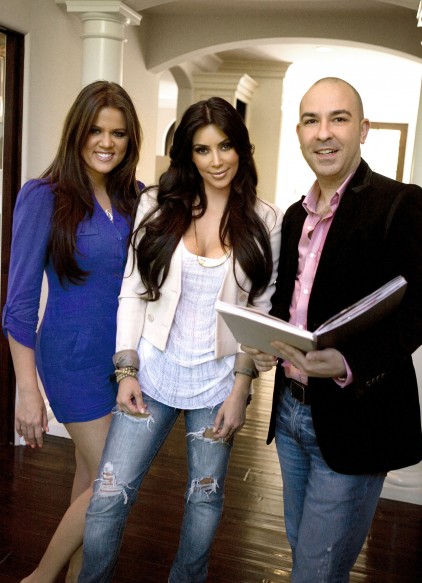 Kim, Khloe and Kourtney will collaborate with Schiavi on a complete brand launch of apparel, home and accessories. The first to debut…a women's RTW collection, handbags, belts, wallets and lingerie. Plans are already underway to extend to luggage, swimwear, shoes and kids fashion. Be on the look out, the new collection is expected in-stores in 2011.