Posts Tagged 'novel review'
By: Cindy of hellodollface.com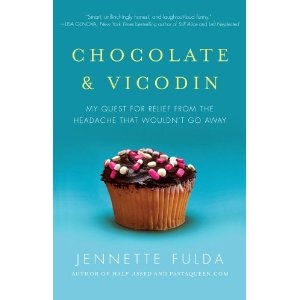 Have you ever woken up with a terrible headache that causes you to reach for the Excedrin first thing in the morning, even before coffee? Author/blogger Jeanette Fulda woke up one day with a gripping headache that even the most potent medicine couldn't cure.
In Chocolate & Vicodin, Jeanette documents her long and expensive quest to find an answer to why her painful headache persisted despite trying every alternative and expensive remedy available.
Jeannette succumbed to multiple scans, drugs, adjustments, even Botox, medical marijuana and acupuncture with no luck. There was no reasonable explanation to why her headache persisted even though her numerous blog readers tried to figure it out and offer their advice.
I really felt for Jeannette as she recounts her ordeal to find both answers and relief. I've had headaches lasting three or four days but Jeannette's lasted for much, much longer. She is not totally pain-free even today.
This is a quick read despite the heavy subject. Chronic pain is not a laughing matter but Jeannette keeps things light and humorous.
By: Cindy of hellodollface.com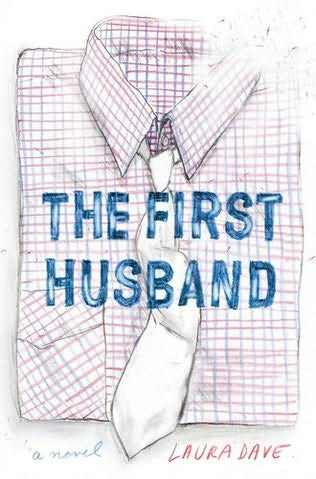 Annie Adams is a travel writer who is in love with her boyfriend of five years, Nick. Everything in her life is great until Nick suddenly breaks it off with Annie. Her happy world is turned upside down, not to mention her shattered heart.
After weeks of feeling sad and lonely, she heads out late one night and meets Griffin, a chef at a local restaurant. Annie and Griffin quickly fall for each other and get married only three months after they meet. She moves across the country and settles into a completely different lifestyle with her new husband.
But a change of scenery doesn't quite heal Annie's heart and when Nick unexpectedly reappears, she must make some very tough decisions about her past and future.
Laura Dave is such an amazing writer, the reader is always pulled into her stories and forms a bond with the main character. I rooted for Annie to make the right choice and in the end, I'm happy with how things worked out.