Posts Tagged 'real housewives of ny'
Bethenny Frankel was "oh so sweet" in person when we met up with her in NYC to chat about being a new mom.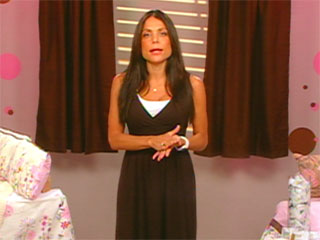 She told us she likes to use Mustela bath products for baby Bryn's "bathies" at night.  That's what she calls bath time.  Says she loves they way she smells afterwards.
Other tips: sleep when baby does and spend as much time with family as possible. How? It's all about maximizing the time you do have. Bethenny shops online so she doesn't have to leave the house and can savor those special moments with the baby.
Kim Kardashian, Lady Gaga and a handful of the Real Housewives of NYC! Just a few of the celebs that came to watch the Spring 2010 collections.