Posts Tagged 'times square'
It sure was a site… more than 500 Gap Inc. employees marched through the streets of New York into Times Square, where each of them had their hand in creating an immersive art installation.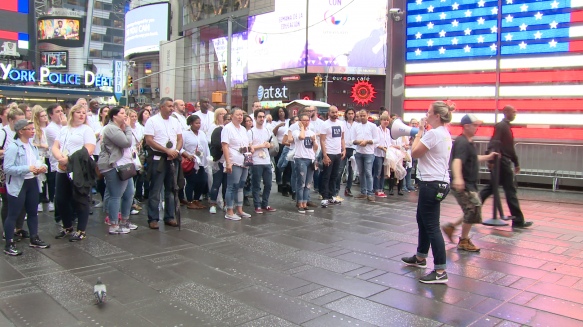 It's all to celebrate the company's commitment to educate one million women across the world through P.A.C.E. (Personal Advancement & Career Enhancement). Each person would come up to the platform and place their circle on it's designated spot, think of it as life-like pixels in your hand. As more and more people added, you could really see the image take form.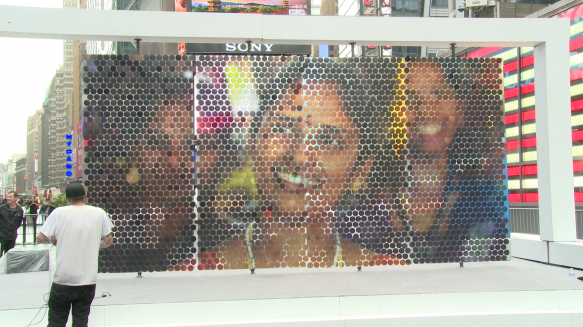 P.A.C.E. provides life-skills education for women in communities around the world and 30,000 women have graduated from the program. Such as Sujatha who was featured in the art installation.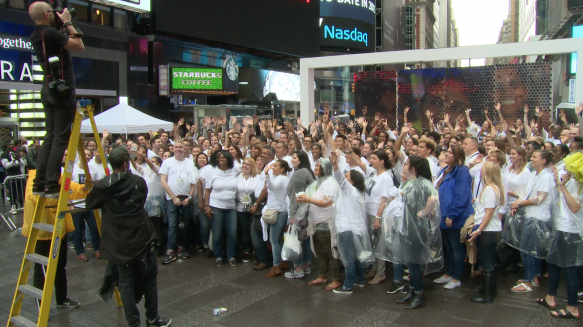 For more go to gap.com/pace