Posts Tagged 'game day'
If you're a true football fan then you know that showing your team spirit is important. So you've got jerseys, your favorite tees, sweatshirts, hats, etc all to wear during the season…but now you can rock your favorite fan gear 365 days a year because the NFL has got your back with their new apparel line that is so on trend, you can wear it everyday and not just on game day.  We saw it first hand in NY and LA where we were behind the scenes at the lifestyle photo shoot with some of NFL's greats…
Such as Von Miller, from the 2016 Super Bowl champs, the Denver Broncos. His style is fun and casual so we saw him in tees with either a puffer or leather jacket and some stylish sneakers to complete the look.
The NY Jets, Eric Decker who looked super sexy in whatever he was wearing, along with retired player Charles Woodson.
And new to LA, the Rams' Todd Gurley who played tourist for the day in some of his favorite gear…of course representing his team!
To check out the new styles from the NFL go to nflshop.com
Lifestyle expert Amy Goodman is no rookie when it comes to throwing a killer party. She stopped by to help us gear up for our big game blowout.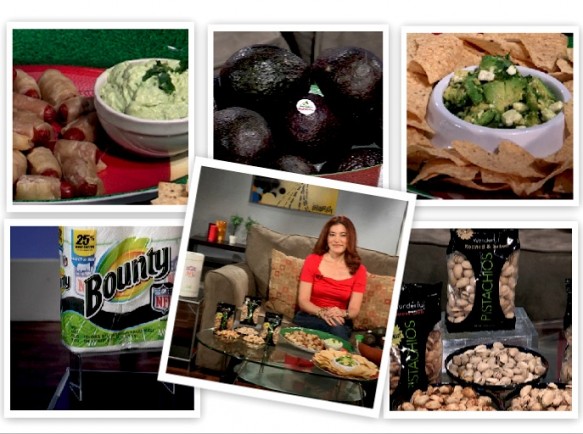 Get all the touchdown tips here www.lifeminute.tv/home-and-family/video/big-game-bash.