NY Artist Martin Abrahams "Breaks on Through" with his Provacative Art Show
Loading the player...
Videos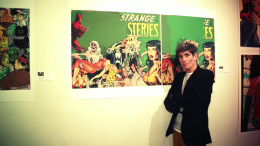 Embed code:
Copy (Ctrl-C or Command-C) and paste (Ctrl-V or Command-V) the code below to embed this video onto your site.
Check out our Terms of Usage
Martin Abrahams exhibits his solo art show, "Break On Through" at the Salomon Arts Gallery in New York City. The artist depicts what influenced his comic book-inspired work. Welcome to the "Coney Island" of his mind…
How do you describe your work?
MA: I've always liked the comic book. As a young child, I was exposed to a certain kind of comic book prior to the comic book code. A lot of the subject matter that I'm borrowing from were very grotesque, frightening, certainly sexual.
What influences you?
MA: My work is strongly influenced by the Dada Movement in art from the 1920s; it was the predecessor to surrealism. Basically, it was an ananchistic form of working with photomontage, rearranging images with strong politically statements that create a kind of subconscious, subterranean world where we kind of enter in a dream state.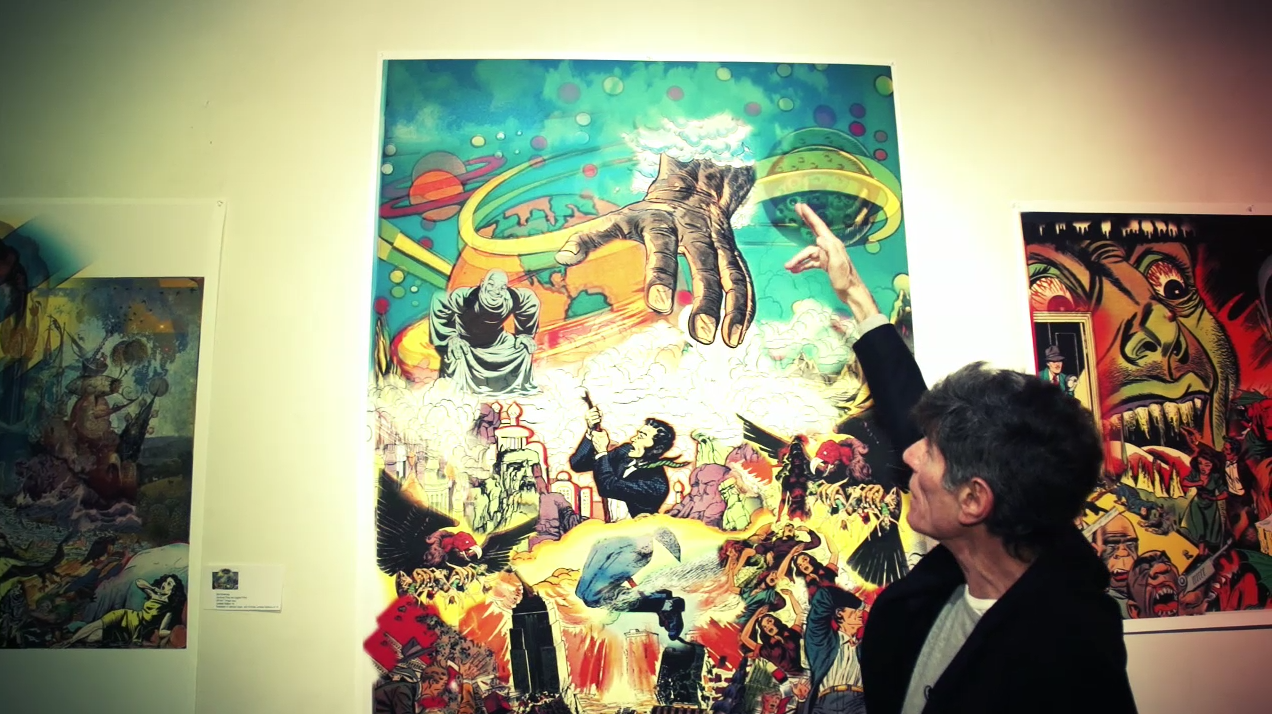 What is your work about?
MA: This piece is simply about mass destruction and certain people who have a higher conscious to be able to break on through to that and, to me, the consciousness exists in the top polka dot. A lot of these comic images are kind of juxtaposing between each other. I'm fascinated by overlap of things and how color separates in little dots and bleeds of color.
Tell us about your new fan, Daphne Guinness?
MA: I'm really fortunate that Daphne Guinness came to my show. The show has been quite successful and she recently purchased a whole wall for her collection.