Michelle Monaghan on Her On and Off-Screen Families
Broadcast Quality Videos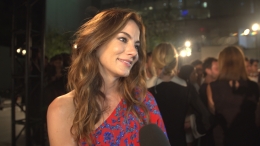 Images are available under attribution license - You must attribute LifeMinute.tv in any work or website that uses this image.
The mom of two talks parenting, marriage and her TV hubby, Aaron Paul
By the LifeMinute Team
December 4, 2017
Actress Michelle Monaghan admits it's a struggle for anyone to find balance between work and motherhood. How do she and her husband do it? It's "quality over quantity" when it comes to their family time, she says. And as for her on-screen family, she and Aaron Paul who plays her husband on the Hulu show The Path, don't take themselves too seriously on set. See what else the actress had to say about both her real and made for TV families.