Charlie Daniels Releases New Album and Memoir, Never Look At The Empty Seats
Broadcast Quality Videos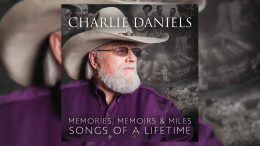 Images are available under attribution license - You must attribute LifeMinute.tv in any work or website that uses this image.
The country music legend tells us about his musical journey, inspirations, and what he thinks of country music today
By The LifeMinute Team
November 3, 2017
Country Legend Charlie Daniels has a new album, Memories, Memoirs and Miles - Songs of a Lifetime, the musical companion to his memoir Never Look at the Empty Seats. We sat down with the Grammy- winning star, to talk all about it and more.