Beauty Treatments to Achieve those New Year's Goals
Broadcast Quality Videos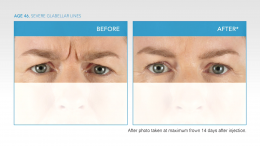 Images are available under attribution license - You must attribute LifeMinute.tv in any work or website that uses this image.
A 10 minute treatment to prevent wrinkles and a tummy tuck and facelift without surgery

By the LifeMinute Team
December 21, 2017
As the new year approaches we're all looking for ways to look and feel our best. If your beauty resolution is to tackles those lines and wrinkles and tone up, but you aren't sure you have the time to try a treatment during the busy holiday season, then look no further than XEOMIN, BodyTite and FaceTite. We checked out the treatments to see how they work.
Vist xeominaesthetic.com/xperience-program and inmodemd.com for more info.
Sponsored