Shopping Scoop: Best in Beauty and Fashion Gifts
Broadcast Quality Videos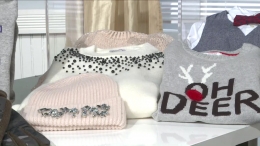 Images are available under attribution license - You must attribute LifeMinute.tv in any work or website that uses this image.
The must-haves for this holiday season
By the LifeMinute Team
December 1, 2017
'Tis the season to shop! Style Expert Melissa Garcia shares what's hot this year for the beauty lovers and fashionstas on your list.
Sponsored