Top Fall Skincare Tricks For Looking Fabulous All Season
Broadcast Quality Videos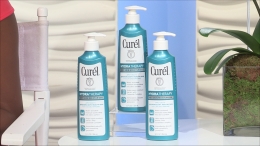 Images are available under attribution license - You must attribute LifeMinute.tv in any work or website that uses this image.
Change your regimen seasonally to keep skin healthy and happy

By The LifeMinute Team
September 17, 2017
According to Dr. Michelle Henry, it's important to update your skincare regime in accordance with the season. In the Fall, we lose moisture and that ages and dulls the skin on our face and body. To counteract that, up your moisture intake both inside and out. First, apply moisturizer while skin is still wet. A product such as Curel Hydrotherapy is water activated and penetrates deeply to restore the moisture barrier. Henry also suggests taking lukewarm—not hot—showers, exfoliating twice a week, sleeping with a humidifier, drinking plenty of water and getting adequate sleep. Happy Fall!