Cygalle Skin Care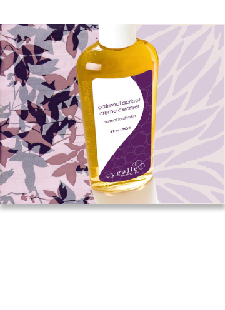 For Radiant Healthy Skin
Lemon Soy Cleansing Lotion. A non-irritating crème cleanser, Lemon Soy Cleansing Lotion, rids skin of dirt and impurities, while helping to soothe and replenish devitalized skin. Ideal for mature, sensitive or dry skin, this super nourishing soy-based formulation contains Soy Proteins, Spinach Powder Extract and rich tropical humectants. Calm, cleanse and clarify gently and effectively.
Oatmeal Apricot Creme Cleanser is specifically formulated for dry to normal skin types. This cleanser contains Organic Almond and Jojoba Oils blended with Seabuckthorn and Aloe which nourish, moisturize and promotes elasticity without leaving any oily residue.
Citrus Paradisi Cleanser is a gentle foaming cleanser that effectively purifies while retaining the skin's natural moisture balance. A mild astringent coconut source foaming base contains purifying Grapefruit Essential Oil, balancing Apple Cider, and Witch Hazel which aids in the equilibrium of oily skin. Organic extracts of Plantain, Echinacea and Burdock offer additional benefits to oily prone skin.
Licorice Mint Foaming Wash enriched with Vitamin E & C is formulated to thoroughly clean all skin types. Anise extract promotes a healthy, glowing complexion while natural moisturizing Wheat germ and Sesame Oils leave skin smooth and revitalized.
Pomegranate Tonic Toner contains nourishing organic Cranberry Juice and bio- complex Vitamin C to gently refine, while enhancing texture and appearance. Delightfully refreshing skin conditioning Organic Chamomile, Helichrysum, Plum and Sandalwood leave skin feeling hydrated, clean and smooth.
Orange Mandarin Blossom Toner is a refreshing daily tonic that replenishes vital nutrients while balancing the pH level of your skin. Infused with Antioxidant Grape Skin and Organic Algae Extract to moisturize and revitalize your skin.
Lemongrass Tonic is a refreshing tonic that effectively tones skin without stripping or excessive drying. Formulated for oily-prone skin this daily toner contains an array of herbal extracts and anti-microbial Organic Green Tea Leaf to enhance balance and harmony. Lemongrass, Conefi'ower and Licorice Root are mildly astringent and give this tonic its cool, refreshing fragrance.
Spring Water Makeup Remover is a gentle non-solvent based makeup remover designed for all skin types. A purified Spring Water base is pH balanced at 5.5 to avoid irritation or stinging. Infused with calming botanical extracts of Cucumber, Eyebright, Comfrey, Chamomile and Lavender.
23K Intensive Eye Treatment addresses the special needs of the Eye Zone that is prone to visible signs of aging such as: fine lines wrinkles dark circles moisture loss free-radical damage collagen and elastin breakdown. Luxurious, calming Calendula, Seabuckthorn and Organic Sunfi'ower instantly refresh and encourage elasticity and smoothness.
Rooibos & Green Tea Eye Gel: Lightweight, greaseless Rooibos & Green Tea Eye Gel absorbs quickly to deeply hydrate and smooth the delicate Eye Zone. Natural Plant Extract, Mushroom BioComplex, enhances cellular activity while hydrating fine lines that appear in the eye zone. Organic Botanicals, such as Seaweed, Eyebright and Rooibos soothe and moisturize plumping up the naturally dehydrated under-eye area.
Banana Leaf Enzyme Exfoliant is a delicious, ultra rich, creamy enzymatic exfoliant that effectively dissolves dead skin cells without manual scrubbing. Banana, rich in Minerals and Anti-oxidants, helps soften skin and maintain an optimal moisture level. Pineapple Enzymes coupled with potent Anti-oxidants gently remove unwanted surface debris revealing a glowing complexion.
Bali Butter Volcanic Scrub contains mineral exfoliant harvested from a rich volcanic source that gently exfoliates and deep cleanse without stripping. Exotic Kukui Nut, which contains Vitamins A, E, F, Linoleic and Linolenic Acids, helps revitalize and restore skin's normal activity. Pineapple Enzymes & Pulp add additional skin conditioning benefits.
Sugar Cane Exfoliating Serum is an exceptional 15% concentration containing Apple source Malic Acid, Willow Bark source Salicylic Acid, and Sugar Cane source Glycolic Acid in addition to beneficial Organic Botanical Extracts.
Gotu Kola Anti-Aging Serum: Target wrinkles, age spots and sun damage. Concentrated Grape Skin and Anti-Oxidant Gotu Kola create a unique free-radical fighting blend of natural source vitamins and botanicals. Potent Alpha Lipoic Acid and DMAE work on a molecular level to redefine and revitalize skin.
Green Tea Calming Serum contains soothing ingredients that nurture and protect sensitive, dry, irritated or inflamed skin. Infused with naturally derived Panthothenic Acid (Mushroom source), Green and Black Teas that are high in polyphenols, and powerful Antioxidants that have the ability to neutralize aggressive free radicals. Ideal for application after extensive outdoor exposure, peels or post exfoliation.
Carrot Serum for Oily Skin: Carrot Serum assists in regulating sebum production and encourages balanced skin. Infused with a high concentration of Carrot Root, Glycolic and Salicylic Acids, this serum is oil free, non-greasy and absorbs quickly. May be used under daily moisture protection or more frequently as a spot treatment to reduce shine and absorb moisture.
L-Orange Ascorbic C Serum: Combat visible premature aging by fighting destructive free radicals. L-Orange Ascorbic C Serum contains highly beneficial plant based Hyaluronic Acid which encourage younger  looking skin. In addition to Anti-Oxidant capabilities, this serum hydrates and replenishes dehydrated, mature or sun damaged skin.
Liposome Red Wine Moisturizer: Give fatigued skin a welcome boost - Liposome Red Wine Moisturizer is the ultimate deep moisturizing creme. Anti-oxidants encapsulated in natural lecithin spheres provide optimal delivery of much needed nourishment deep within the cellular level. Infused with a array of highly beneficial active ingredients such as organically grown Red Wine Skin Extract, Panthenol, Apricot Kernal Oil and moisture rich Plant Butters.
Crème du Soliel SPF 30+ is a sheer, absorbable oil-free/PABA free crème provides light moisture while it helps prevent premature aging caused by sun exposure. Contains oxybenzone, which provides maximum protection against UVA radiation as well as UVB protection.
Avocado Whip Moisture Creme with Q10 is a daily use rejuvenating creme that provides long-lasting hydration without leaving skin feeling greasy. Revitalizing Co Enzyme Q 10 fortifies the humectant properties of Virgin Avocado Oil, Organic Shea Butter and Organic Jojoba oils. Fresh Basil, Carrot Root, Raspberry and Rosehip make this the perfect choice for all skin types that desire a vibrant complexion.
Cranberry Creme Moisturizer is rich in nutrients and antioxidants that encourage healthy, vibrant skin. Cranberry Extract, Amazonian Butter, BioActive Antioxidants, Omega-3, Omega-6, and Vitamin E help reduce dryness and repair cellular damage. Excellent for dry, devitalized skin, this moisturizer also contains Pure Oils and Vitamin C to help deter free radicals, combat signs of aging.
Bilberry Leaf Matte Moisturizer: Anti-oxidant rich daily protection crème, Bilberrry Leaf Matte Moisturizer, contains natural source vitamins and minerals that aid in the balance of oily skin. Soothing Rosemary Leaf, Licorice Root Extract and Organic Aloe Vera nourish and absorb quickly leaving skin feeling smooth, non-greasy and vibrant looking. This unique moisturizer absorbs excess oil sweeping it away from potentially clogged pores. Best suited to those who experience combination, oily T-zone, or oily - acneic skin.