Beauty Innovations Good for You and the Environment
The new sustainable line, MyKirei includes bio-degradable, plant based, vegan, and cruelty free products
From the LifeMinute.TV Team
April 22, 2020
There are a lot of brands out there right now that are doing good not only for the environment, but for the people in it as well. The latest innovation from Japanese company KAO USA, MyKirei is leading the pack in the beauty industry in reducing plastic. The new sustainable line includes a nourishing shampoo, conditioner, and hand wash that's bio-degradable, plant based, vegan, and cruelty free.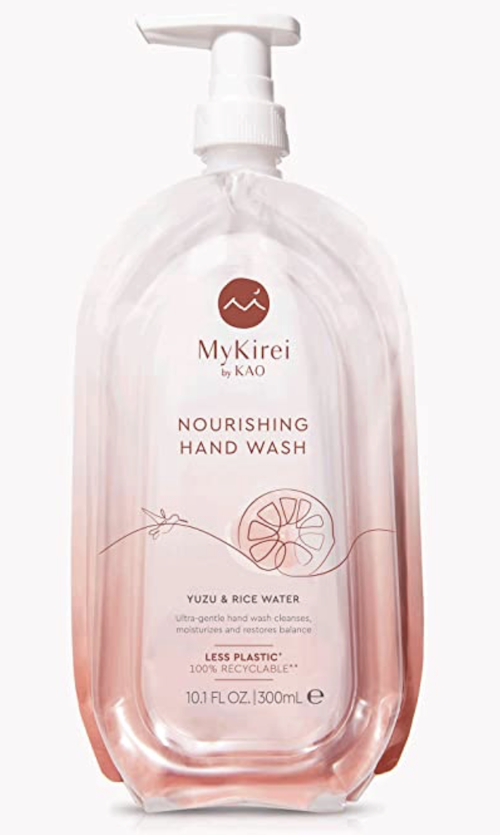 ​
The brand is built on the Japanese philosophy that caring for self, society and the world makes life more beautiful. MyKirei translates literally to "beauty" in Japanese. The brand is all about it being made from authentic Japanese ingredients such as Tsubaki flower, yuzu fruit, and rice water.
The brand also symbolizes simplicity so they are offering products that work for the entire family so you don't have to purchase five different shampoos and conditioners. They are amazing formulas that get the job done and work for everyone so that cuts down on waste.
The air bottle packaging also helps reduce waste. It uses up to 50% less plastic than you're your average bottle and evacuates almost the entire contents leaving 3x less product residual, so you can recycle this entire thing when you're done.
Now talk about giving back, the brand is giving away bottles of the handwash plus reusable fabric face masks that they had made according to CDC recommendations. Check out their Instagram for more info on that and get these exclusively at amazon.com for $18 each.