The Biggest Skincare Blunders and How to Avoid Them
Broadcast Quality Videos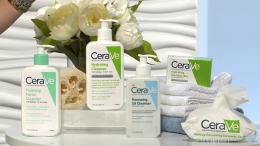 Images are available under attribution license - You must attribute LifeMinute.tv in any work or website that uses this image.
The myths, misperceptions and musts when it comes to cleansing your face
Did you know 80% of us are making at least two common mistakes when it comes to cleansing our skin? Board certified dermatologic surgeon, Dr. Dendy Engelman fills us in on what they are how we can avoid them…Watch now!
Sponsored