Fall Skincare Essentials
Must-haves for menopausal and dry seasonal skin
From the LifeMinute.TV Team
October 14, 2022
Fall is the perfect time to revisit your beauty and wellness goals and routines, especially regarding women's health. October is Menopause Awareness Month, and menopause can do a number on your skin – dryness, loss of firmness, fine lines/wrinkles, and overall dullness. When this occurs, you should change your skincare routine. No7, the hugely popular British skincare brand, is dedicated to breaking the taboo around menopause and has come out with a whole new skincare collection created in partnership with 7,000 menopausal women.
No7 is an amazing brand with science-backed products that are high quality yet affordable and easy to find at Walgreens in-store or online.
Here are some of our favorites: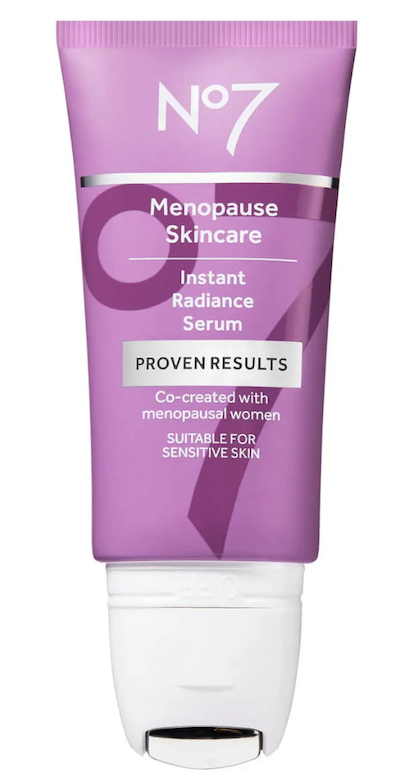 No7 Menopause Skincare Instant Radiance Serum
It works in one week to improve collagen depletion. Your skin looks firmer, younger, and more radiant.


No7 Menopause Skincare Protect & Hydrate Day Cream
This nourishing menopause day cream contains niacinamide and broad spectrum SPF 30 for instantly smoother, more even-looking skin and 72-hour hydration.


No7 Menopause Skincare Nourishing Overnight Cream
It's loaded with ceramides and peptides, so your skin is nourished all night and feels amazing when you wake up. The day and night creams are great for sensitive skin. And they hydrate as well as a luxury moisturizer/day cream/night cream that costs 10x more.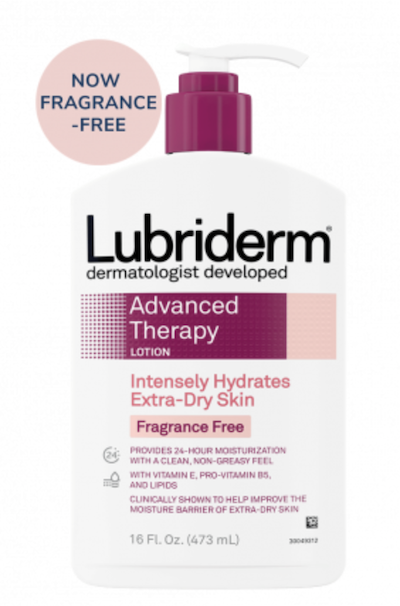 Next is Lubriderm Advanced Therapy Lotion, which is known for fast absorption and long-lasting moisture. Developed by dermatologists, the lotion is enriched with vitamin E and pro-vitamin B5 and helps to strengthen the skin's moisture barrier. It's fragrance and paraben-free and helps to transform extra-dry skin into healthy-looking, more resilient skin in just one week if you use it twice a day.
Get it for $6.97 (16 oz) on amazon.com, walmart.com, target.com, and food, drug, and mass merchandisers nationwide.