Summer Cocktails and Mocktails
Refresh your summer, entertaining game with these delicious drink recipes
From the LifeMinute.TV Team
June 22, 2022
Summer is upon us, and we're talking tips on how to refresh your summer entertaining game, whether it's hitting the beach, hosting a summer soirée, or just a casual night around the fire pit. Here are two of our favorite refreshing cocktails and mocktails for the season using Waterloo Sparkling Water flavors which contain just purified sparkling water and non-GMO natural flavor free of sugar, calories, sweeteners, and sodium.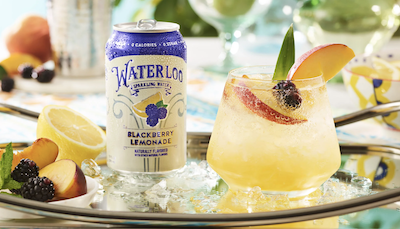 Blackberry Peach Spritz
With complex, ripe, and juicy blackberry notes layered into what you would expect from a fresh lemonade stand, it's a dynamic twist on classic country lemonade.
Ingredients:
Waterloo Blackberry Lemonade Sparkling Water
1 oz Peach Puree
3 Peach Slices
Blackberries
Directions: Fill a glass with ice, add the peach puree and slices, then top with Waterloo Blackberry Lemonade. Stir and finish with blackberries. To turn it from a mocktail to a cocktail, add 1.5 oz of light rum.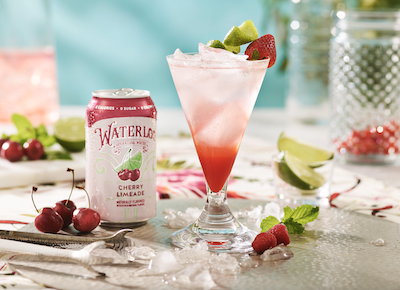 Cherry Berry Smash
This perfect mash-up of lime citrus and bright red cherries is a nostalgic combination that transports you to a carefree, hot summer day – all year long.
Ingredients:
Waterloo Cherry Limeade Sparkling Water
6 Fresh Raspberries
2 Fresh Strawberries
½ oz Fresh Lemon Juice
Lime Wheel
Directions: In a cocktail shaker, muddle raspberries, strawberries, and lemon juice; strain into a glass. Add ice and top with Waterloo Cherry Limeade, stir, then garnish with a lime wheel. To make this one strong, add 1.5 oz of vodka.
To make either one of the cocktails sweeter, add a drop of simple syrup.
You can find Waterloo at places, including Whole Foods, Target, Kroger, and Albertsons/Safeway. For recipes for other flavored waters, go to drinkwaterloo.com.