Innovative Home Musts
The hottest appliances to upgrade your spaces from the kitchen to the laundry room
From the LifeMinute.TV Team
February 16, 2021
It's all about form, function and smart technology right now. We chose a few of our favorite innovative finds when it comes to those four fabulous words.
The undercounter 'convertible drawer' fridge from luxury appliance brand, Signature Kitchen Suite
It lets you store food in six different temperature zones so it's very versatile. From a basic fridge, a bar or pantry to a freezer. Plus you can put it anywhere in your house!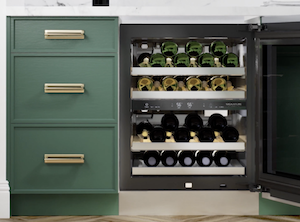 The undercounter wine fridge is another space saving genius invention that holds 41 bottles of vino. It mimics old-world wine caves with technology that reduces vibration, limits light exposure and temperature changes, and optimizes humidity, it even comes with a smart sommelier app that makes food and wine pairings for you. Genius.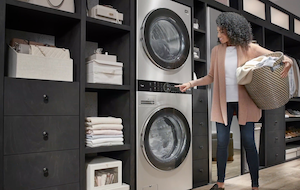 So many people are upping their laundry games right now. Our two favorite ways to do it.
The WashTower from LG Studio. An industry first, single-unit washer/dryer that takes up half the floor space of a side by side. It has a center control panel for easy reach control and built-in technology that actually figures out how to wash whatever fabrics you put in it, in a lot less time too. It powers through large loads in under 30 minutes.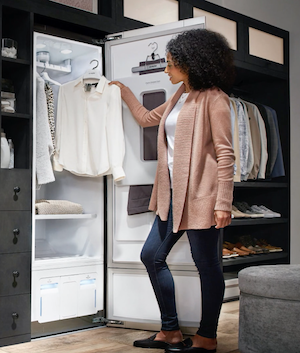 LG Studio Styler. A full-size steam closet that refreshes, removes odors and sanitizes clothes, toys and bedding without harsh chemicals. Certified asthma and allergy friendly. No plumbing required, You just fill it with water and plug it in, so you can use it anywhere. Hello closet!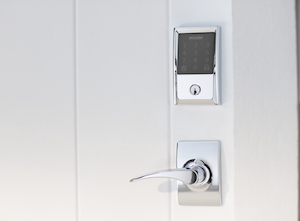 An innovation for home security. Schlage's Encode™ smart Wi-Fi deadbolt is graded best in security, durability and finish and gives homeowners access to remotely manage their locks from virtually anywhere with built-in Wi-Fi connectivity, so all you have to do is pair it with your home's network and you have full control to manage it through the Schlage home app.