Mother's Day Gift Guide 2021
Sweet treats, wine, bath essentials, and a unique birthday related present for Mom
From the LifeMInute.TV Team
May 4, 2021
Mother's Day is Sunday, May 9. If you haven't decided on a gift for Mom yet, we have a few special ideas. From decadent pastries and savory snacks paired with wine to relaxing bath essentials, plus a gift that can also be presented for a birthday, one of these finds will show your love for Mom.
Pucci. Updated Edition - The Pucci story, now in an updated edition with new photography just in time for Mother's Day. Bright colors, bold prints, and joie-de-vivre flair abound in this must-have tribute to Pucci, the fashion house like no other. Packed full of archival photography, sketches, designs, and evocative ephemera, this updated XL edition captures the breathtaking elegance, drama, and innovation of a unique brand. Each book is uniquely bound with one of a selection of original print fabrics from Emilio Pucci's collection.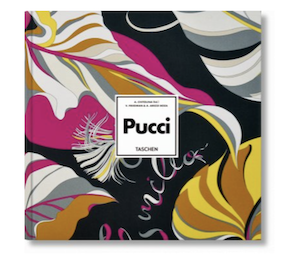 $250
The New York Times Ultimate Birthday Book - Available in both a leatherette or linen cover, this 12'' x 15'' personalized book is made up of a collection of The New York Times front pages starting with Mom's day of birth and chronicling every birthday that has followed. It also includes a timeline of historical and cultural events as well as a variety of other significant headlines, articles, and photos from the outlook of The Times. A noteworthy gift for the history buff Mom in your life.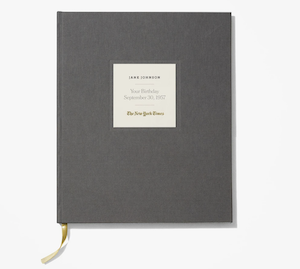 Starting at $150
Birth Month Flower Grow Kit – This kit comes with seeds, a glass jar for growing, a soil-less growing material, instructions, and information about the significance of Mom's birth month flower. That's a Green Thumbs Up!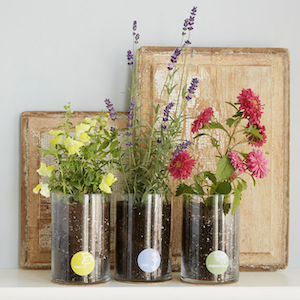 $34
Sonoma Lavender Bath Gift Set With Robe - Pamper Mom like she deserves with the Sonoma Lavender Bath Gift Set with Robe. Her indulging experience includes lavender bath salts, butterfly-shaped lavender scented soap, a fragrant candle, a heart shaped sachet, and a super plush Lavender-colored robe. All delivered in a gold gift box arranged by hand.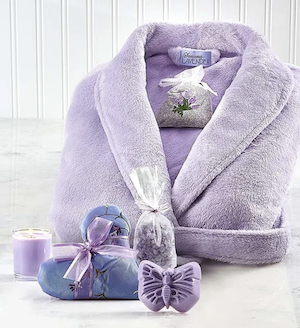 $149.99
Tea with Fruit and Sweets Gift Basket - The gourmet Mom will love this gift basket from Harry & David created in partnership with Country Living. Approximately six luscious Royal Verano pears, Crater Lake Crunch trail mix, clover honey, raspberry galettes, lemon citrus shortbread cookies, white chocolate raspberry cookie bars, and cinnamon sour cream coffee cake—along with coffee and Earl Gray tea will greet Mom on a pine wood tray.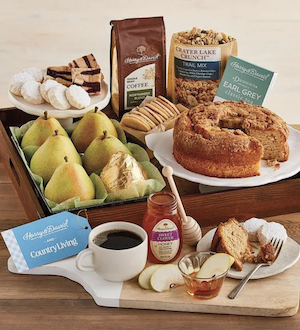 $119.99
Mother's Day Treats & Wine Collection – What's a better way for Mom to unwind than with a little vino?! Pair it with some savory delicacies. This collection from Hickory Farms arrives with a bottle of Generosity Cellars California Chardonnay, a 7 oz. Dry Salami, a 6 oz. Smoked Gouda Blend, and 2 oz. of Confetti Cake Popcorn. Cheers to You, Mom!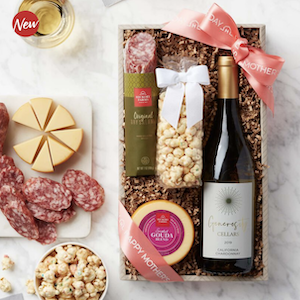 $45.99