Savvy Summer Travel Essentials 2011
It's summer travel season...best-selling author and founder of momcentral.com Stacy Debroff, has the scoop on how savvy families should pack their summer survival kit.

So Stacy where do we start? What are the must haves savvy travelers need to take with them no matter where they are going?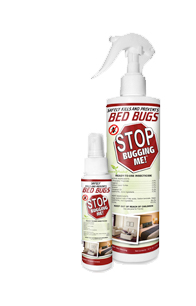 Stacy: Well no matter where you go--road trip, oversees, with the bed bug epidemic that is going on you want to make sure you are carrying a great repellant. You don't need to be taking any critter souveniors home with you! "Stop Bugging Me" is a great one. It's a green-all natural product---biodegradable--pesticide free and safe to use around the entire family, including pets. Kills bugs 100% in about 15 minutes. Just spray it right on the affected or bed bug prone area and you're good to go. Prevents them for about 2 weeks too!

What about first-aid survival items?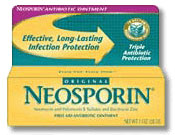 Stacy: Well in case of cuts, scrapes, wounds....you always want to carry an antibiotic ointment with you. It's so important----and Neosporin is great. It kills many types of infectious bacteria and has a patented technology that yields 2-days faster results than private label antibiotic ointments. ...it provides long-lasting infection protection and helps minimize the appearance of scars...fine for kids 2 and up to use...great stuff.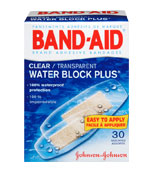 And of course its so important to cover a wound...contrary to the old myth that you want to let it breathe. Band-aid brand makes 100% waterproof bandages that are terrific... their Water Block Plus(R) adhesives. Even wet----they shield out dirt and germs. And they haven't sacrificed style here...they're clear--so you don't even see that they're on!

What about for the road warriors--what should you take with you on a car trip?

Stacy: Well if you are taking a road trip---you probably want to have a gps and some road maps--in case that gps goes down...always have extra tires and a jack, and a flash light in the car in case you get a flat. ..antifreeze in case you overheat, extra quarts of oil....

And of course if you're flying...make sure that you don't pack liquids, gels or lotions...