Ryan Reynolds, Mark Ruffalo, Jennifer Garner, Walker Scobell, and Zoe Saldana at the NYC Premiere of The Adam Project 
Blake Lively also joined her hubby, Ryan Reynolds, on the red carpet
From the LifeMinute.TV Team
March 1, 2022
It was a star-studded night as the cast of The Adam Project gathered on the blue carpet for the premiere of the Netflix movie at Alice Tully Hall at Lincoln Center in New York City last night.
Stars Ryan Reynolds, Mark Ruffalo, Jennifer Garner, Walker Scobell, and Zoe Saldana of the sci-fi flick shared laughs as they posed together.
Reynolds, who also serves as one of the producers on the film, was joined by his wife, Blake Lively.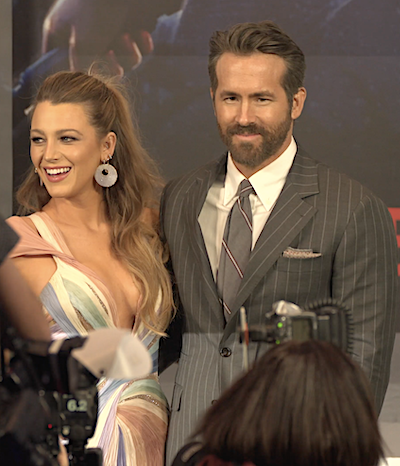 His 2009 X-Men Origins: Wolverine co-star Hugh Jackman was also there, joking on Instagram that he really wanted a picture with Garner but had to settle for Reynolds.
Directed by Shawn Levy, The Adam Project follows time-traveling fighter pilot Adam Reed (Reynolds), who teams up with his 12-year-old self (Scobell) on a mission to save the future. Catch the movie on Netflix on March 11.