Mariah Carey: The Ballads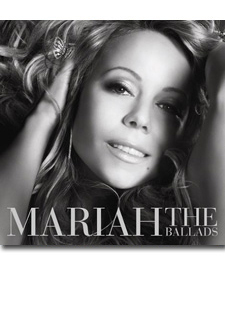 by: Bones Butler
Columbia/Legacy
Mariah Carey evokes strong emotion. Many people have a hard time separating Mariah the tabloid target with Mariah the singer. The fact is, she is one of the best selling female artists of all time.
This compilation is exactly what the title says it is, gathering 18 of her biggest and best loved ballads, half of which were number 1 hits. They are all here, from "Hero" to "Vision Of Love" to "One Sweet Day" w/ Boyz II Men, which stayed atop the charts for a record 16 weeks back in 1995.
This is the sentimental side of Mariah during her tenure at Columbia in the late 90's, before she left the label to explore more of her hip-hop diva side and also suffered some personal and career setbacks ( Glitter anyone?).
This CD is from a time when Mariah absolutely dominated the pop airwaves. She even surpassed records set but such musical heavyweights as The Beatles and Elvis Presley in chart domination during this prolific period.
Also making appearances with Mariah throughout this set are Luther Vandross, Usher, Nas & Joe and her pairing with another of pop's most successful female artists of all time Whitney Houston on When You Believe.